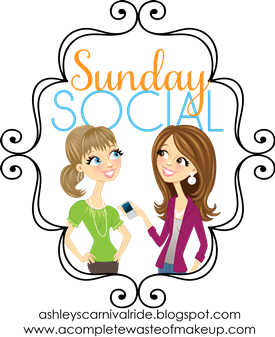 Todays theme seems to be inspired by spring. I need a breath of spring as we just got even MORE snow over night.
At least I get in one more shoveling session this year :)
1. What is your favorite thing about spring?
The days start to get longer, everything is green and growing and coming back to life!
2. What is your favorite kind of flower to grow and receive?
I love to grow geraniums! I know they are hardy and inexpensive, but I don't have the greenest of thumbs and geraniums and I get along well. I am usually able to keep one alive for multiple seasons!
I love to receive any kind of flowers! Just knowing that someone thought of me enough to give flowers is the best.
3. What is your favorite nail polish color?
Foie Gras by China Glaze for the Hunger Games collection. Its a subtle plum color that just makes me happy to look at.
4. What is your favorite outdoor activity?
Running!
5. Do you have any fun spring plans? Details?
The plan has been to run the Trolley Run with E and some of his friends/friends parents. The race is not until April 28 so I am hoping that we still have time to train for this 4 mile race.
Okay, now it's your turn! Blog about it and link-up here OR leave me your answers in the comment space below.
As usual, a big thanks to Ashley and Neely for hosting this link-up!
Is it just me or is there a lot of basketball on TV right now?
Happy Sunday!