Ahh, I just love sunny Sundays. I went for a run this morning, had planned for 4 and ran 5 because it is just SO gorgeous out!
Before I start with my Sunday Social questions I want to say Happy Mother's Day to my mom and all other moms, young, old, present and past! Thank you for being the best!
Now, let's get started on the questions. I have been looking forward to these all week!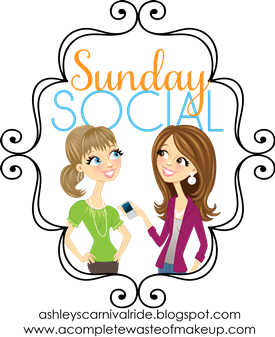 1. 1 year ago I was...
Obsessed over the robin's nest in my back yard!
Training for my first 10K.
Loving my baseball boys.
2. 5 years ago I was...
Just beginning my journey to getting certified to teach classical Pilates.
Hanging out with this little guy...
And this baby!
3. 10 years ago I was...
The mom of a nearly 1 year old. He is 2 here, but still so little!
Starting out as a manager at Bath & Body Works.
And full of so much energy.
4. 1 year from now I will be...
Starting a brand new Pilates adventure!
Thinking about how big my boys are.
5. 5 years from now I will be...
A Peak Pilates teacher trainer (I hope!)
A successful business owner.
6. 10 years from now I will be...
In true middle age at 43. Gulp.
Still doing Pilates like no bodies business!
The owner of a retired Greyhound. Yep...a greyhound is my plan for empty nest syndrome :)
Now it's your turn to share! Link up
here
! Thanks to
Ashley
and
Neely
for hosting this awesome link-up.